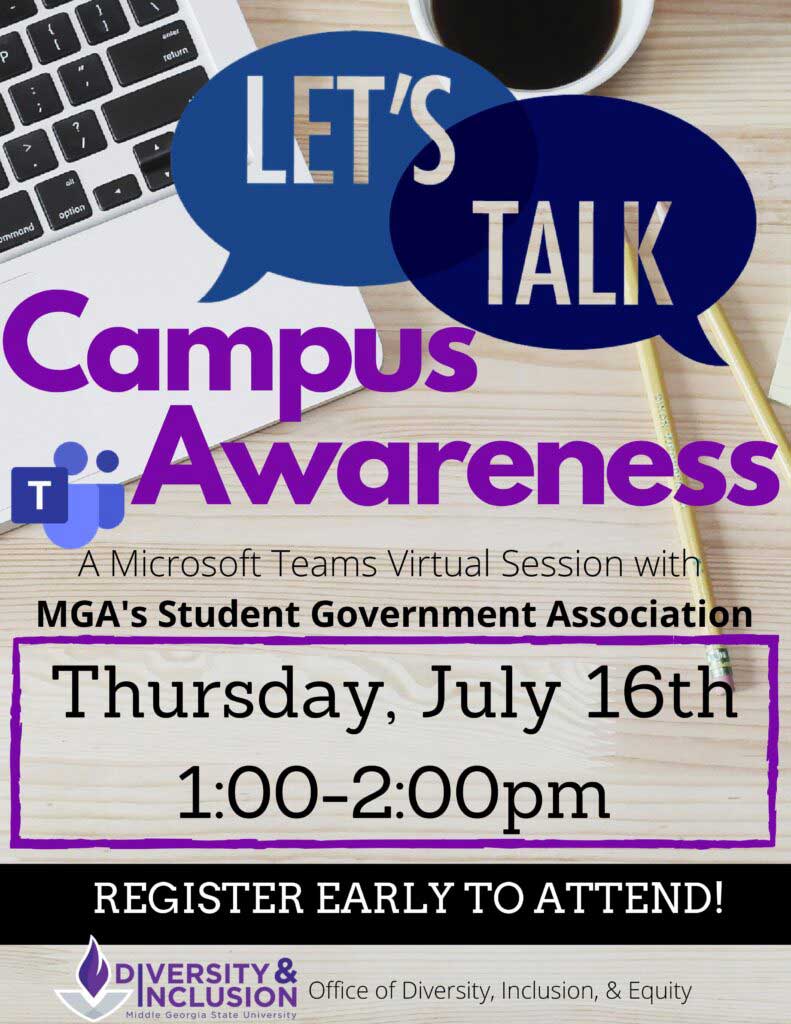 The Office of Diversity, Inclusion, & Equity invites you to join MGA's Student Government Association (SGA) for a virtual session to discuss overall  "Campus Awareness" of issues and solutions.
Thursday, July 16, at 1:00pm
Microsoft Teams Virtual Session
Participants are limited.  Register  early to attend.
This session is designed to engage students in a solution-focused conversation. Stay tuned for more information about upcoming sessions to support, educate, and inform the campus community!