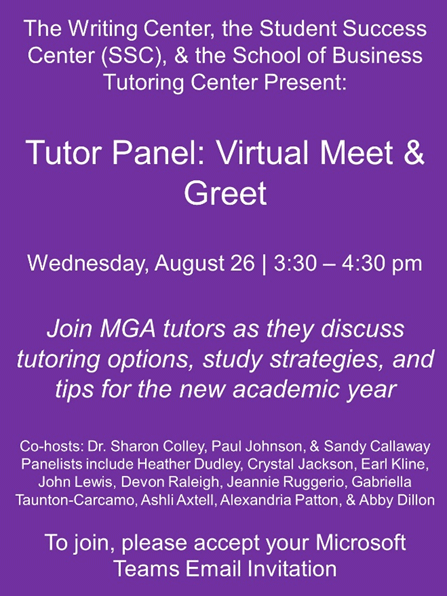 Dear MGA Students,
The Writing Center, the Student Success Center, and the School of Business Tutoring Center invite you to a Virtual Meet and Greet Tutor Panel on Wednesday, August 26, from 3:30 pm – 4:30 pm.
Please click this link or accept your Teams email invitation. Please remember to turn off your audio and video upon entering the virtual panel.
Join us and listen to panelists discuss study strategies and tutoring appointments in subject areas, such as chemistry, accounting, English, information technology, nursing, Spanish, mathematics, and more!
You will have time to ask questions during the Q&A chat portion of the session.