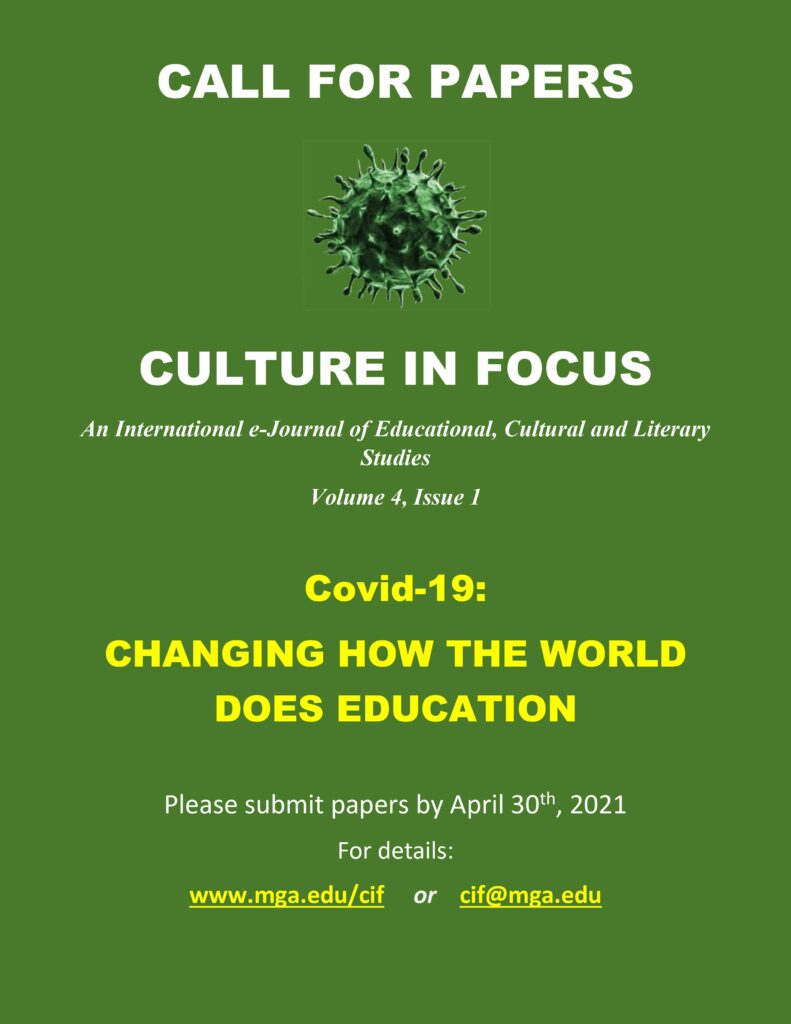 COVID-19: CHANGING HOW THE WORLD DOES EDUCATION
COVID-19 responses in the Education sector have been unique and countries have reacted differently based on their own infrastructure and capabilities. Educators were all caught off-guard. However, despite the upended education system we have been witnessing since March 2020, educational institutions at all levels have practiced different methods and have used different platforms to continue their educational mission with minimal interruptions.
The COVID-19 pandemic has affected education systems around the world because most governments have temporarily closed some educational institutions in an attempt to contain the spread of the pandemic. Nationwide school closures are heavily impacting the world's student population.
Culture In Focus is inviting scholars, teachers, educators, government representatives, and other stakeholders during this unprecedented time to share their experiences, their suggestions, the methods they have employed, and the student reactions they have witnessed. In short, Culture in Focus is dedicating its 4th Volume to this pandemic that has had a devastating impact all around the globe in terms of Education. Education Matters…and with this issue Culture in Focus will be fulfilling its obligation as a scholarly journal to serve as a platform for those wanting to discuss and explore this unprecedented time in Education.
Papers can include, but are not limited to, the following areas:
· Addressing burnout
· Student engagement
· Teaching strategies
· Technology
· Shift in campus culture
· First-year experience
· Online teaching and tools for success
· "Transition" pains
· Hybrid vs. Cohorts vs. Online
· Upended education
· Suspend or open?
· Problems of different ethnic groups
· Distance education?
· Educational ethics during the pandemic
· Challenges involved in online teaching
· Parent's roles
· Equity issues For further information, please visit the Culture in Focus webpage @ www.mga.edu/cif. For any queries please send email to cif@mga.edu.
Deadline for submitting papers is April 30th, 2021.