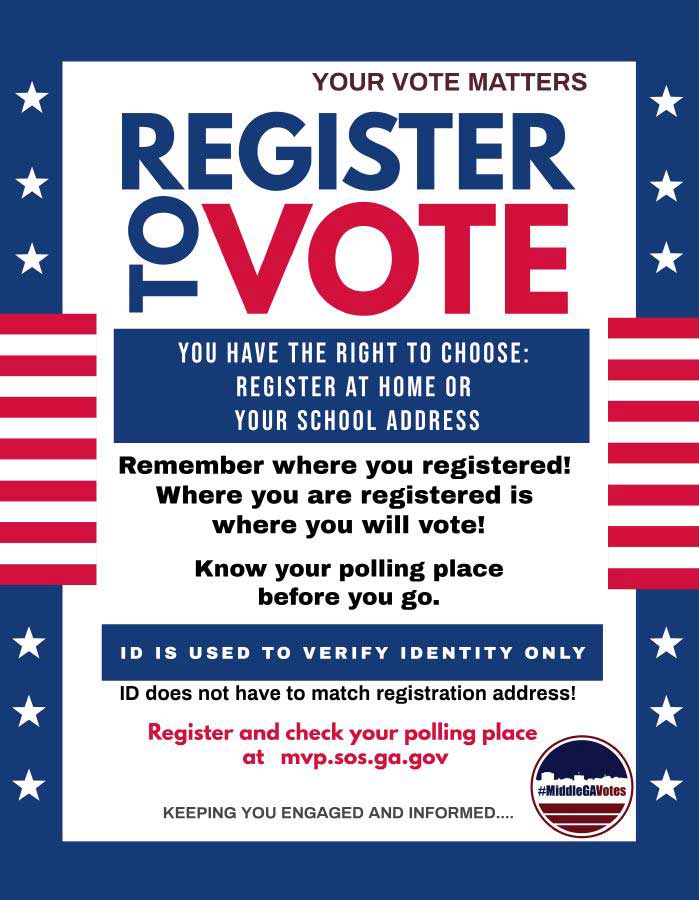 University students can register to vote using their school OR home address. Remember where you registered! Where you are registered is where you will vote!
Know your polling place before you go. ID is used to verify identity only. ID does not have to match registration address. Register and check your polling place at 
mvp.sos.ga.gov.
#MiddleGAVotes is a non-partisan coalition of businesses, civic organizations, and colleges and universities in the region dedicated to increasing civic involvement and voter registration among their employees and, in the case of educational institutions, students. The goal of #MiddleGAVotes is to inspire, inform, equip, and empower all Middle Georgians to become voters. Do you have the power? Are you registered to vote? Watch for more from #MiddleGAVotes!