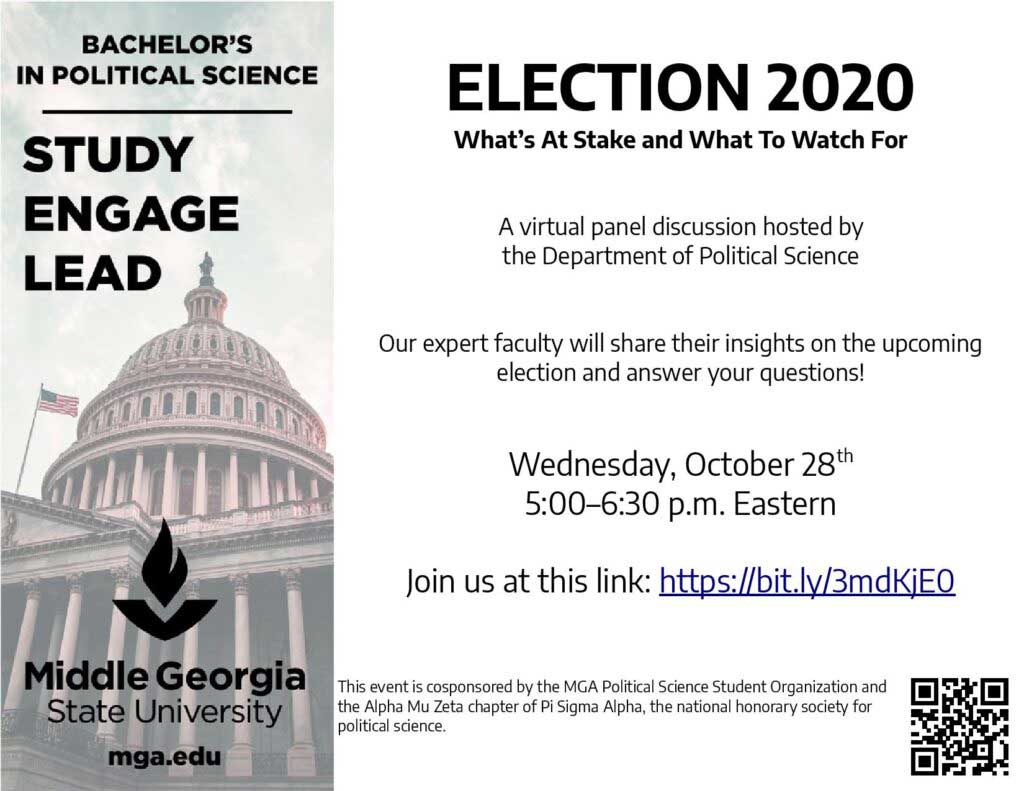 Dear colleagues – The Department of Political Science, along with the Political Science Student Organization and the Alpha Mu Zeta chapter of Pi Sigma Alpha, is pleased to be sponsoring two virtual panel/roundtable discussions this semester on the 2020 elections and their implications for our region, state, nation, and world. The entire MGA community (students, alumni, faculty, and staff) is welcome to attend these two events.
The first event will be "Election 2020: What's At Stake and What to Watch For." The event is scheduled for Wednesday, October 28th at 5:00 p.m. Eastern on Microsoft Teams, and can be joined at https://bit.ly/3mdKjE0. I'm attaching a lower-resolution version of our flyer to this message to save bandwidth – if you need a print-quality flyer, please feel free to ask.
The second event is scheduled for Wednesday, November 11th at 5:00 p.m. Eastern. We will share a flyer and link for that event next week.
Please share these events with your students as you deem appropriate.
If you have any questions regarding the event, please email me at christopher.lawrence@mga.edu or call 478-471-5748.