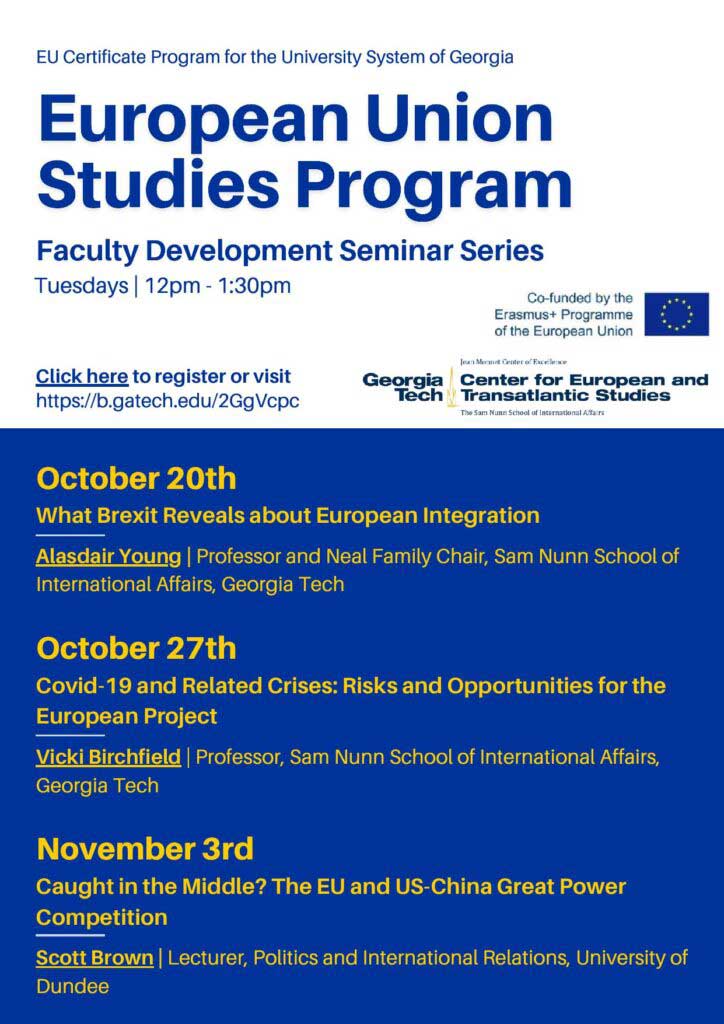 Dear colleagues: The USG European Union Studies Program, in conjunction with the Center for European and Transatlantic Studies at Georgia Tech and funded by the Erasmus+ Program of the European Union, is pleased to announce the first three events in what we hope will become an ongoing faculty development webinar series.
These events are primarily aimed at faculty but students, particularly those in EURO and upper-level courses, are also welcome to attend. There is no cost for participation, but participants do need to register in advance at https://b.gatech.edu/2GgVcpc to participate.
Please feel free to share this invitation with others who may be interested, either at MGA or elsewhere.