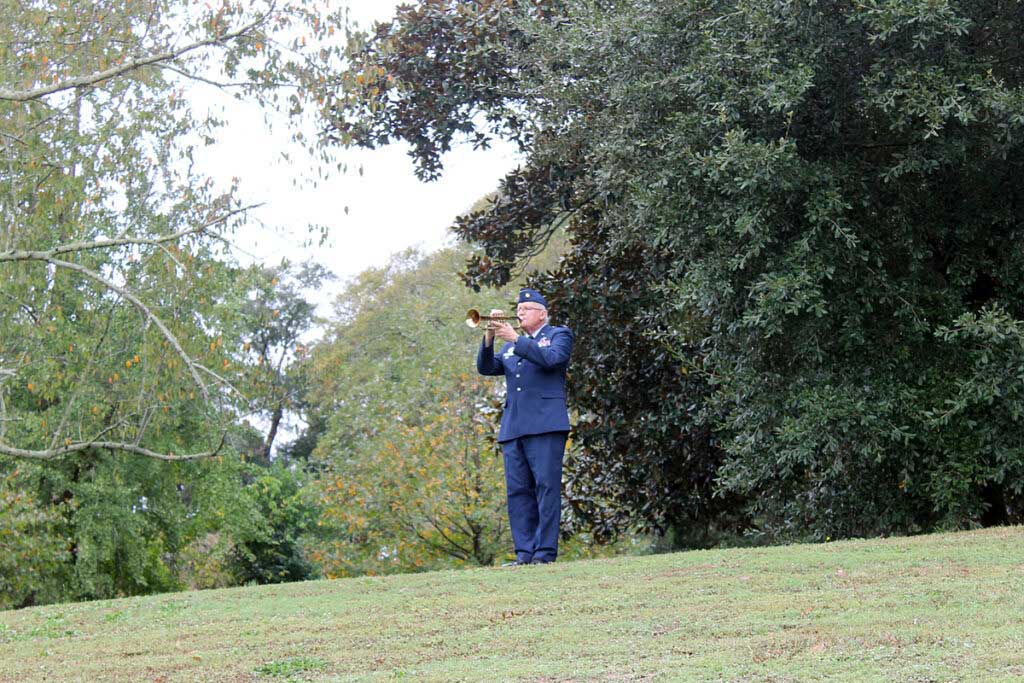 Photo: MGA's Dr. Alan Clark plays "Abide With Me" at the 2020 Veterans Day ceremony co-hosted by the University and Macon-Bibb.2020 Veterans Day Ceremony Hosted by MGA & Macon-Bibb
For the fifth consecutive year, #MGA & Macon-Bibb co-hosted a Veterans Day ceremony at Coleman Hill in downtown Macon.
The ceremony took place on November 11 at the Coleman Hill monument that honors the memories of those who served with the 151st Machine Gun Battalion, 42nd Rainbow Division, during World War I.
MGA President Dr. Christopher Blake and Macon-Bibb Mayor Robert Reichert each made brief remarks and jointly laid a wreath at the memorial. The MGA Police Honor Guard presented the colors.
U.S. Air Force veteran Dr. Alan Clark, band director with MGA's Department of Music, performed "Abide With Me." Retired Army Col. William Carty led the Pledge of Allegiance. Retired Master Sergeant Isaac Taylor, U.S. Air Force, led the Lord's Prayer.
To all veterans: Thank you for your service.
More photos on MGA's Facebook page: https://www.facebook.com/media/set/?vanity=MiddleGeorgiaStateUniversity2&set=a.1962965707199359