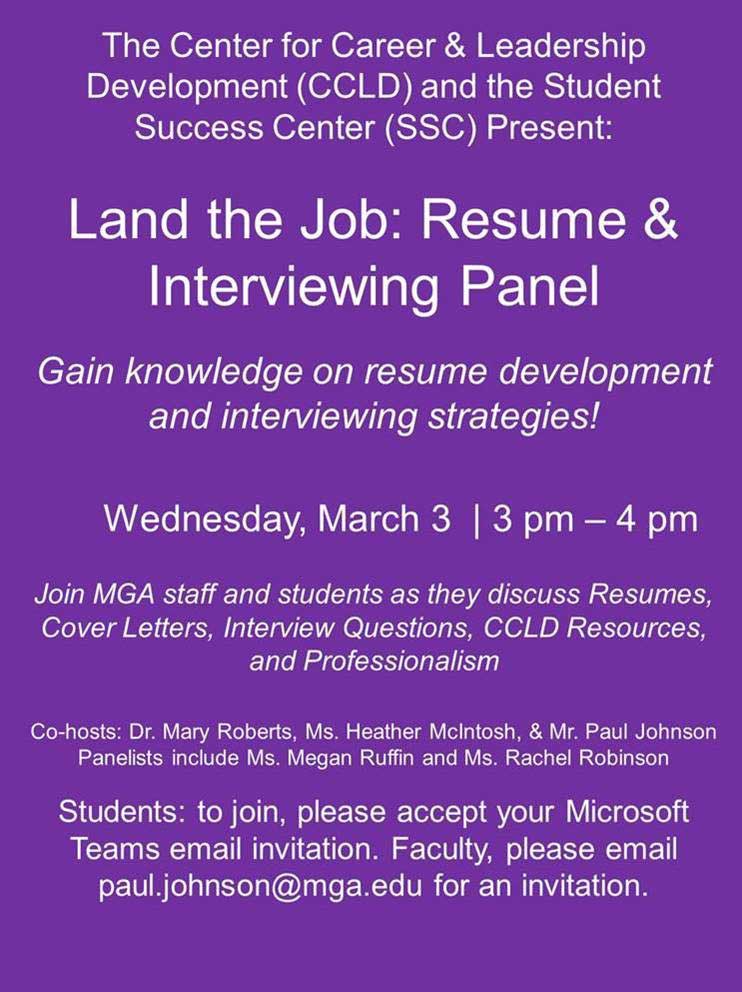 To land your dream job (or internship), you have to ace the interview but to even get that interview, you have to make a great impression during the application process with your resume and cover letter. Heather McIntosh and Mary Roberts from the Center for Career & Leadership Development will share their experience with advising hundreds of jobseekers and what they hear from the employers who recruit and hire MGA graduates. You will also hear from MGA students who have used the CCLD's career development services and learn how you can start maximizing these FREE resources along your career journey. This panel discussion is ideal for an upcoming graduate but will also cover tips that are useful in any job search, including those focused on part-time or internship opportunities.
Join us for the virtual Land the Job: Resume & Interviewing Panel on March 3rd at 3 pm!
Students: to participate, accept your Microsoft Teams email invitation. Faculty: email paul.johnson@mga.edu for an invitation. The Panel is presented by the Center for Career & Leadership Development (CCLD) and the Student Success Center (SSC).