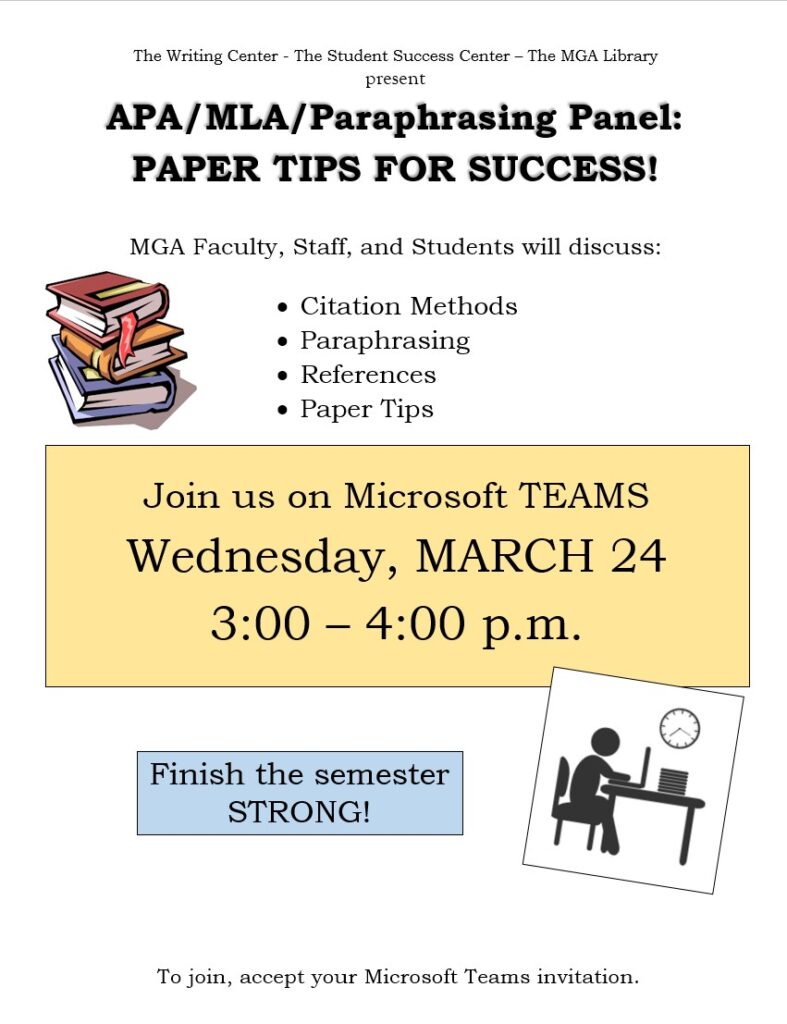 Do you have an MLA or APA style essay due soon? Would you like to learn more about paraphrasing, signal phrases, and citations? The Writing Center, the MGA Library, and Student Success Center (SSC) are excited to host a virtual panel designed to help answer these questions and assist you in navigating MLA, APA, and paraphrasing, so you can approach writing with confidence!
Join us for the virtual MLA/APA/Paraphrasing Panel on March 24th at 3 pm!
Students: to participate, accept your Microsoft Teams email invitation.  
Faculty: email paul.johnson@mga.edu for an invitation.