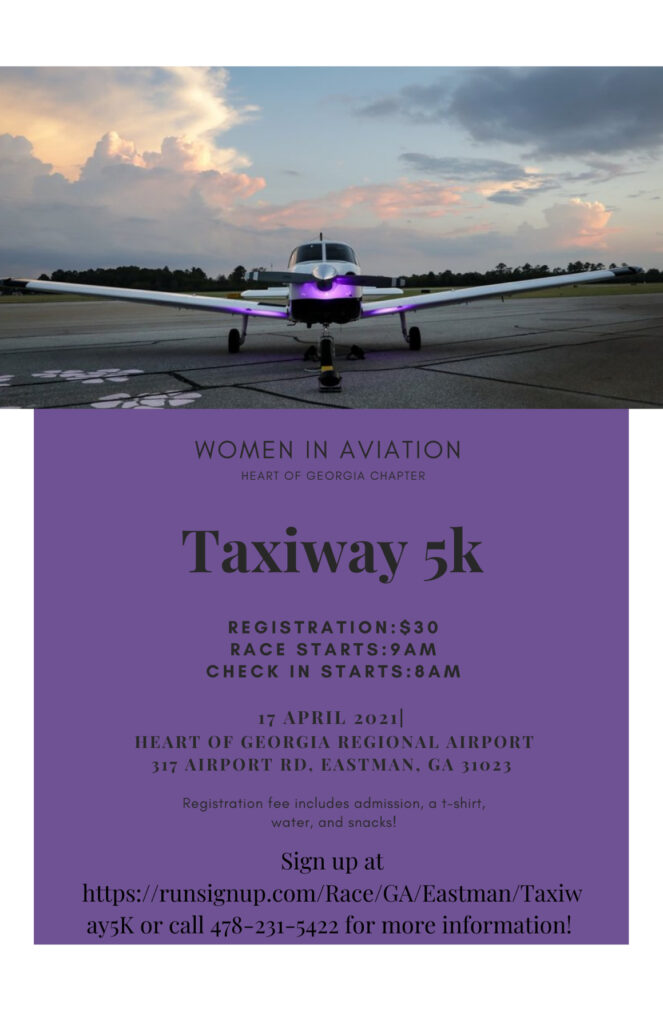 #MGA's Women in Aviation club chapter is hosting the "Taxiway 5K" beginning at 8 a.m. Saturday, April 17. The 5K will take place at the Heart of Georgia Regional Airport adjacent to MGA's Eastman Campus, home of the School of Aviation. This event is open to the general public in addition to students, faculty, and staff.
For more details and to register, go to https://runsignup.com/Race/GA/Eastman/Taxiway5K. The registration fee includes admission, t-shirt, water, and snacks. 5K proceeds will support scholarships and conference attendance for student aviators.
Questions? Email Sarais Rosado-Hernandez, president of the MGA chapter of Women in Aviation, at sarais.rosadohernand@mga.edu. Find directions to the Eastman Campus at https://www.mga.edu/about/maps.php.