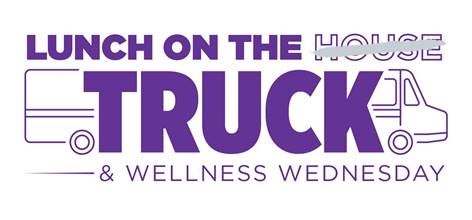 There is such a thing as a free lunch!
As summer brings us one step closer to a return to normal operations, MGA is offering faculty and staff a chance to enjoy a meal on us – at Lunch on the House Truck and Wellness Wednesday events going on later this month.
Nearing the end of this difficult year, we'd like to thank our employees for the hard work and remarkable dedication you've shown as we've weathered unprecedented challenges.  Together with MGA Dining Services, we're pleased to host free dining events for employees – while supplies last – on all MGA campuses this month.
At Lunch on the House Truck, the MGA food truck will be providing lunch for faculty and staff members on each of our five campuses.  They'll be offering the "South of the Border" menu for employees to enjoy.
To start your day with a healthy option, Wellness Wednesday breakfast/brunch events in Cochran and Macon will feature a build-your-own smoothie bar, fresh fruit, yogurt, granola, breakfast breads, and finger sandwiches.
LUNCH ON THE HOUSE TRUCK
Macon – June 15th 11am – 2pm
Warner Robins – June 17th 11am – 1pm
Cochran – June 22nd 11am – 2pm
Eastman – June 23rd 11am – 1pm
Dublin – June 24th 11am – 1pm
Food truck will be located between TEB and SLC on the Macon Campus and in its usual location on all other campuses.
WELLNESS WEDNESDAYS
Macon – June 16th 9am – 12pm SLC Lobby
Cochran – June 23rd 9am – 12pm Presidents Dining Hall
We look forward to sharing a meal with you this month!