UPDATE: $25 Duke Dollars available for every current student, faculty, or staff member who comes to the event and receives a vaccine on Thursday! 
Open to ALL Members of the MGA Community!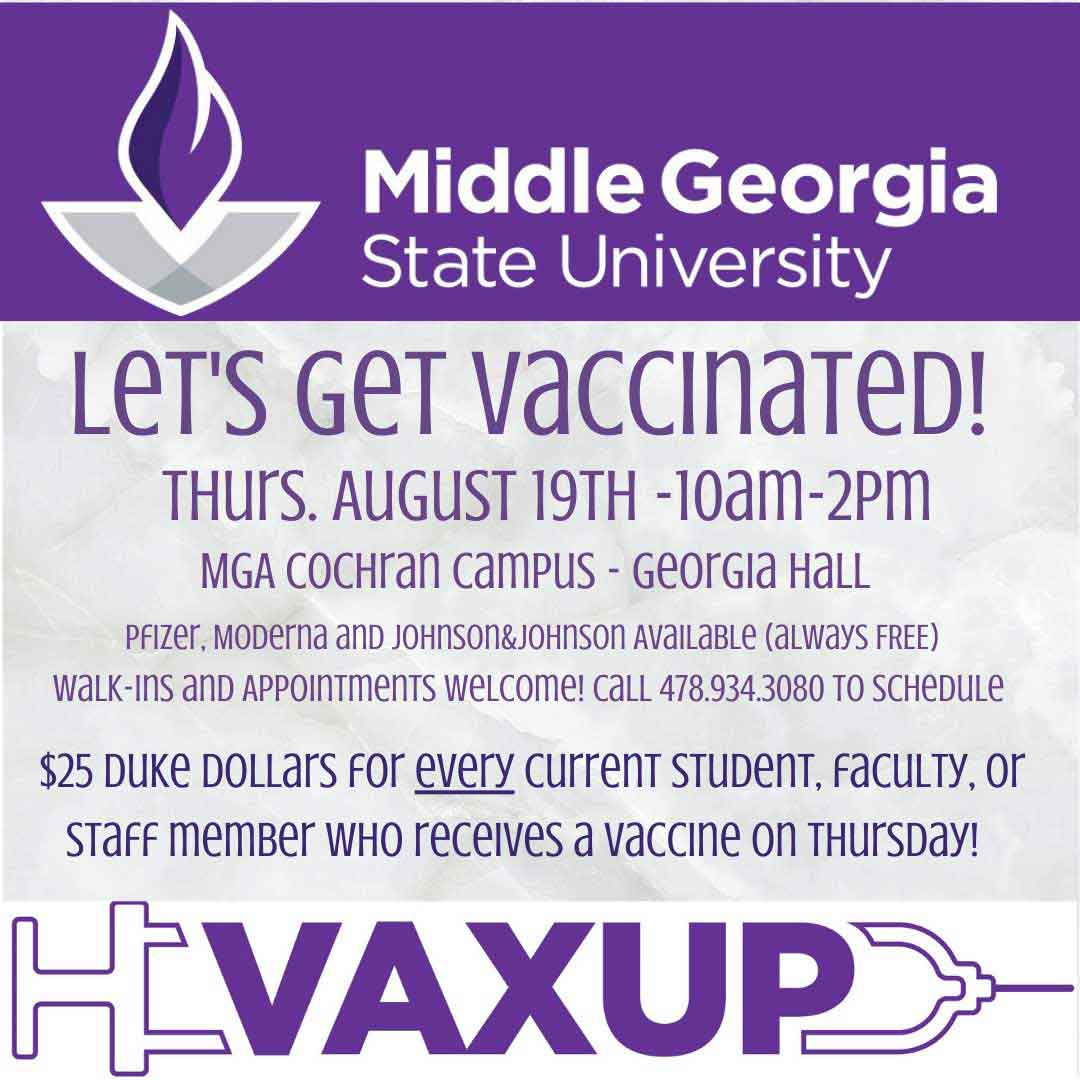 Thursday, August 19th from 10am-2pm
Cochran Campus
Georgia Hall – Presidential Dining Room
Moderna and Johnson & Johnson Available (always FREE)
Walk-ins and Appointments Welcome!
Call (478) 934-3080 to schedule
Student Health Services in Partnership with the Bleckley County Health Department