We are off to a fantastic start! As of August 30th, we are pleased to share that with more than 180 gifts our total raised is $51,303!
Your gift matters! By choosing to give back each year, you help create exceptional futures for our students and help support opportunities that prepare them for fulfilling lives, meaningful work, and responsible citizenship.
Thanks to a kind and generous donor, all gifts received by COB Friday, September 3th will be entered into a drawing for an JBL FLIP 5, Waterproof Portable Bluetooth Speaker.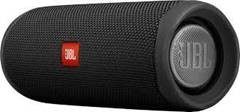 SAVE A MAILMAN, GIVE ONLINE!
For more information on the Faculty and Staff Campaign or to make a gift online, please visit  www.mga.edu/GIVEtoGREATNESS. The campaign will close on September 10th!
Do you still have questions about making a gift? Contact Natalie Rischbieter by email or at 478-471-2732 or stop by the Office of Advancement in the Administration Building 217 on the Macon Campus or Ebenezer Hall on the Cochran Campus.