UPDATE: Thank you to MGA staff members who filled stockings to give to the Salvation Army, and thanks to Amanda Funches of the University's Office of Budget and Planning for organizing the stocking drive every holiday season!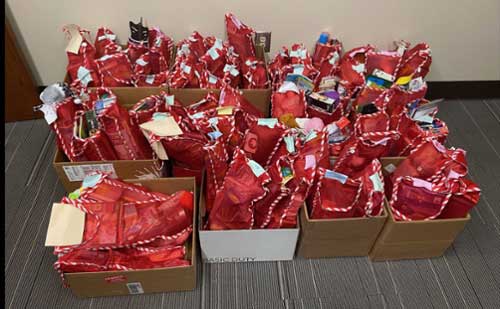 Calling all stocking stuffing elves! Continuing the tradition, MGA faculty and staff will stuff Salvation Army Christmas stockings for the community. This year, stockings will be made for any age.
The Christmas stockings may be picked up from Amanda Funches in the Budget Services Office (Admin Bldg.) on the Macon Campus or email amanda.funches@mga.edu to have the stockings delivered to you. Stockings are due back to Amanda Funches on November 29th so that they may be returned to the Salvation Army on December 3rd. If you have questions, contact Amanda Funches at 478.757.2500.