Email is an essential part of communications at MGA. That's why University email is often a target of phishing scams. Recently, MGA has been made aware of a variety of widespread phishing emails, many of which involve work-from-home "opportunities," targeting students.
MIDDLE GEORGIA STATE UNIVERSITY WILL NEVER EMAIL STUDENTS ABOUT SO-CALLED WORK-FROM-HOME JOBS OR INSTRUCT STUDENTS TO DEPOSIT CHECKS INTO BANKS!
Please be aware of these ongoing scams and protect yourself and the University by recognizing and avoiding these scams.
What is a Phishing Email?
Phishing is a type of social engineering that attempts to acquire sensitive information such as usernames, passwords and financial information by tricking the recipient into downloading harmful attachments or by masquerading as a trustworthy entity. Recent phishing emails to students have impersonated MGA faculty and staff offering fake job opportunities within various offices and departments.
Phishing scams typically attempt to take advantage of you by:
Delivering file attachments that can infect your computer with harmful software
Enticing you to click on links to websites that infect your computer with harmful software
Tricking you into sharing your username and password so hackers can gain access to your network or other sites
Tricking you into purchasing gift cards or transferring money via PayPal, Cash App, or Venmo
Tricking you into sharing financial information such as credit card, bank account, or social security numbers

How to Identify Phishing Emails

Phishing continues to be the leading technique used by criminals to access information systems. Below you will find a list of "red flags" you can use to identify a phishing email.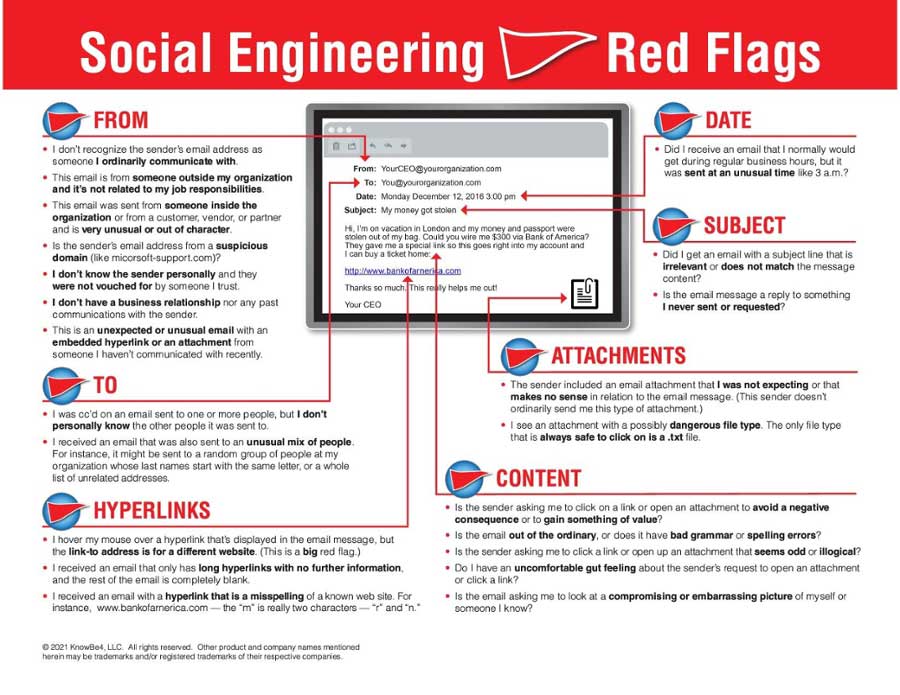 How to Protect Yourself

Never respond, click on links, or download software from a phishing email. If you identify a potential phishing email, use the Phish Alert Button in Outlook to report it. The emails you report are sent to Cybersecurity for analysis allowing MGA to respond to phishing attacks.





Instructions for locating and using the Phish Alert Button: https://www.usg.edu/cybersecurity/guides/phish_button_alerts
MGA's Center for Career & Leadership Development (CCLD) will send out weekly newsletters and targeted emails to students through Handshake about job and internship opportunities. If you ever have questions about something you receive with the Handshake brand or other types of job opportunities that come through your MGA email, do not hesitate to reach out to the CCLD at careerservices@mga.edu.