K-Pop, Happiness, & More: Invitation for Proposals
Thursday, September 22 | 6:00-7:30 PM
Macon Campus | Math Auditorium 
MGA will celebrate K-Pop on Thursday, September 22nd from 6:00 to 7:30 p.m. in the Math Auditorium on the Macon Campus. MGA and area high school faculty, staff, and students are invited to submit proposals related to the theme of happiness in K-Pop music videos. Choose a song (a music video) that makes you happy or makes you think about happiness. The song does not have to mention happiness. Selected proposal submitters will present their song of choice on the day of the event.
The proposal submission deadline is August 31. 
Each proposal should include:
Name and school
Email address
Class standing (for students)
Major (for MGA students)
How long have you listened to K-Pop?
Title of the music video and/or album chosen with a YouTube link to the selection
Name of the K-Pop band or singer
Indicate your choice of presentation:

Option 1: about 3-5 minutes of commentary (not including the song itself). Your comments can come before, during, or after the song. What does the song say about happiness, or how is it related to the idea of happiness? If relevant, how does the theme relate to other aspects of the music video, such as colors, melodies, and dance? This part should be 100-300 words in the proposal. Indicate the length in minutes (including the song, no more than 10 minutes) of what would be the eventual presentation.
Option 2: You (or a group) can choose to dance to the song instead of commenting on it.
Send your proposal in a Word document in an attachment to: yunsuk.chae@mga.edu.

Please contact Dr. Yunsuk Chae at yunsuk.chae@mga.edu or (478) 471-5797 with questions or for more information.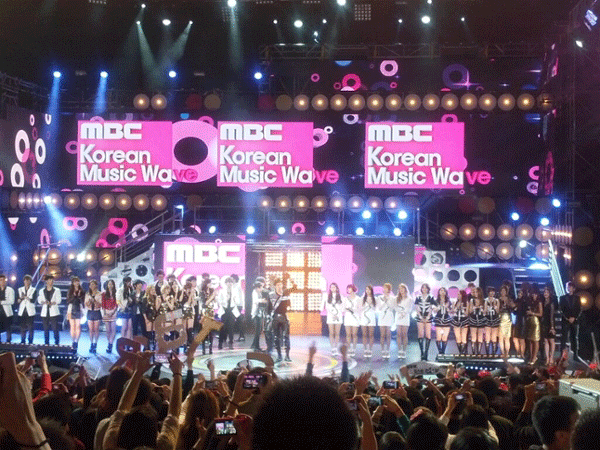 "K-POP" by Photographing Travis is licensed under CC BY 2.0.