Come join MGA's Engish Studies Organization (ESO) at one of their many exciting events planned for students on the Macon Campus in the weeks ahead.
For more information, contact Dr. Shane Trayers at shane.trayers@mga.edu.
Therapy Dogs: October 19 | 1:00 PM | Library (Macon)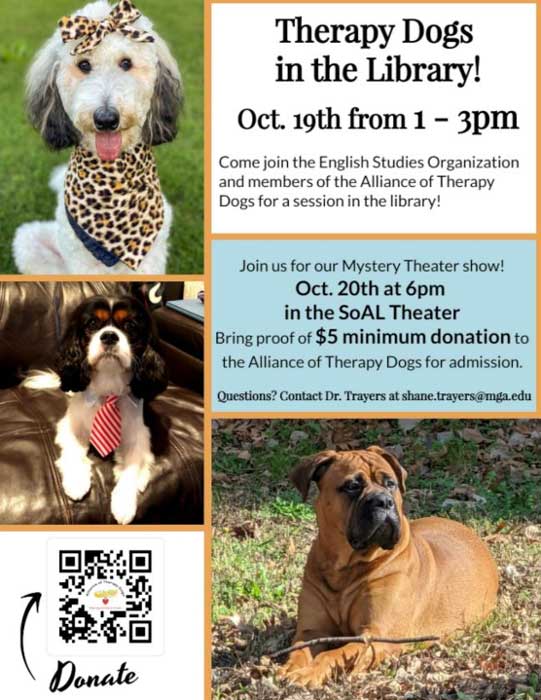 UPDATE (10.17.22): Mystery Theater Show: October 20 | 6:00 PM | SOAL Theater - Bring proof of a $5 minimum donation to the Alliance of Therapy Dogs for admission!