Hot off the press! The Fall Line Review, MGA's literary arts magazine, celebrated the launch of its 2022 edition on Tuesday, October 4 in the School of Arts and Letters lobby on the Macon Campus. Joined by fellow faculty, staff, and students, magazine staff passed out the latest issue and contributors read their work.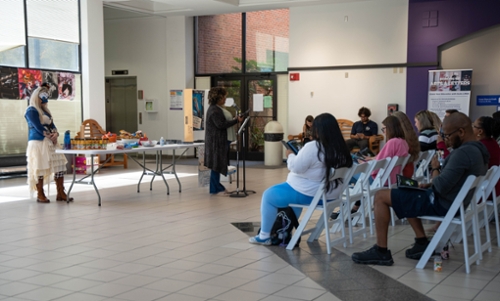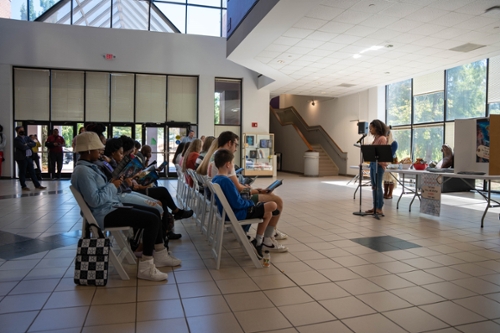 Congratulations to Content Editor Vanessa Jimison and Layout Editor Jordan Pridgeon on a wonderful edition. Special thanks to staff readers Kalecia Asquith, Carolyn Goodman, and Michelle Stevens.  
Congratulations to the following students, whose work is featured in the magazine:
Kalecia Asquith
Elexice Barnes
Ashley Beasley
Brianna Beattie
Emily Behrends
William Bercini
Martin Chadron
Joseph Craft
Danielle Fequiere
Allie Gleaton
Miranda Griggs
Janin-Marie Irby
Micah Jenkins
Lydia Kelly
Vanessa Jimison
Khori Johnson
Nicholas Kirkpatrick
James Lingard
Lauren Miller
Zada Neal
Elizabeth Savage
Nina R. Schluntz
Katie Sellers
John Solen
Brittany Virgo
Elizabeth Webb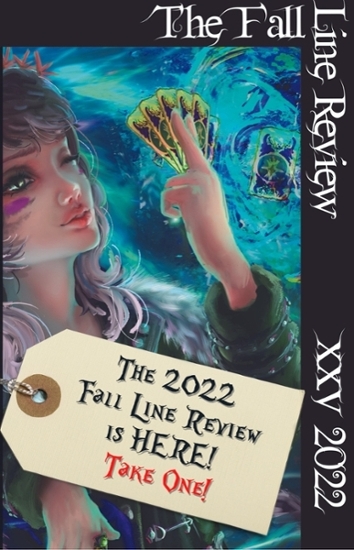 The Fall Line Review accepts year-round student submissions of fiction, poetry, creative nonfiction, artwork, and photography and publishes once a year. The magazine is currently accepting submissions for the Spring 2023 edition. The deadline to submit to this edition is Friday, December 9. Works submitted after this date will be considered for the next edition. For more information, visit flr.mga.edu and submit through their online submission manager.